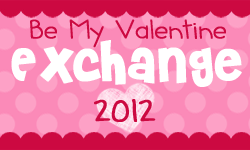 I LOVED the Holly Bloggy Christmas gift exchange! So, I was excited to participate in the Valentine gift exchange, too!
My partner was Allyson from
The Fashionable Teacher
and I had so much fun creating her gift. I made her a clipboard with ribbons, a personalized post-it note holder, a fancy hand sanitizer bottle and a personalized journal. I also included a box of chocolate covered cherries. I hope she liked it.
I was so excited when my gift arrived. It was waiting on my doorstep when I got home from school last Monday. I opened it that day!! My partner was LaDonna. I don't know if she has a blog or not. Please let me know if you do and I will add your link. She gave me a wonderful gift. I got an eyelid mask with cucumber/orange eye pads, an inspirational book, Ghirardelli Milk & Caramel chocolate squares, an apple candle holder, lip gloss and pink sparkly nail polish. I love chocolate and caramel!! I can't wait to paint my nails and use my relaxing eye mask. I can see a spa day coming!! Thanks LaDonna, I loved my gift!
I want to thank Caitlin from
Ms. Preppy
and Sarah from
Kindergarten Korner
for organizing all the teacher exchanges! I can't wait to see what they have next!! Be sure to check out their new blog - where they will be hosting all the teacher blogger exchanges!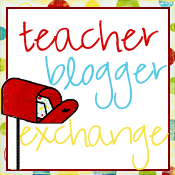 I hope everyone had a Happy Valentine's Day!!